Feature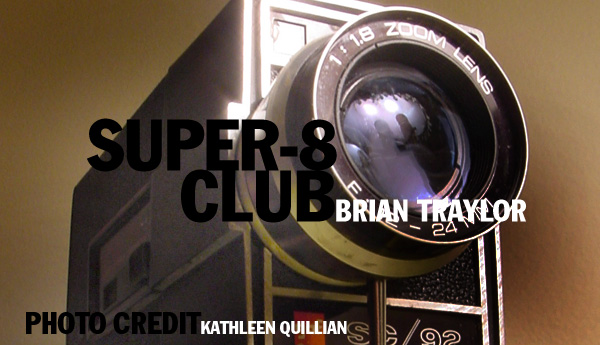 The super-8 club was started by volunteers at ATA to create a homebase for Super-8 filmmakers in the Bay Area. Meetings will be held on the first Tuesday of the month at 7:00om, unless otherwise noted.
So far, members are getting to know one another and sharing films they've made at the meetings. It seems that people are interested in working with super-8 film for a variety of reasons. Some of the filmmakers work with found footage, some with home movies and some who re-edit material. The projecting of the film itself was a topic discussed at the last meeting. I'm glad we are attracting filmmakers who want to experiment with new ways of working with an older film medium.
Once a community is established, we plan to curate some shows based on the material presented at meetings. We are also working to collect filmmaking equipment to build a super-8 studio that club members can use. As of now, we have an Elmo Super-8 to video transfer machine that will be available to use on Tuesday meetings at a very affordable rate.
So stop buy for one of our meetings and see what filmmakers are doing with super-8 film these days. You can also keep track of what we're doing through the ATA web site on our new Super-8 Club page.