Contributors
Editors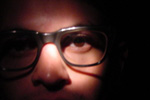 Gilbert Guerrero has been a volunteer at ATA since 1998. He has been a webmaster, an HTML workshop instructor, and curated several important shows including Leather Tongue VS Lost Weekend video store face-off, Punk Made Movies co-sponsored by the Epicenter Zone and Mission Records, Adam Industry's Scratch 'n' Sniff, and most recently Birdsongs of the Bauhauroque. He has written, edited and illustrated for several Berkeley publications including Rasputin's Manifesto Music Magazine, UC Berkeley's The Heuristic Squelch, and the Cloyne Court Hotel Crier. His work in experimental cinema is currently featured in intervals: (themes and variations on) relational space, screening this month at Artists' Television Access. [email protected]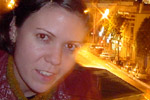 Kathleen Quillian received her MFA in New Genres from the San Francisco Art Institute. Her work was recently screened in "Sympathetic Vibrations" at the Pacific Film Archives, Berkeley, CA and is currently featured in "Space Available" at the Walter and McBean Galleries, San Francisco. Her curatorial work includes "Once Upon a Time...the narrative reconsidered" for Swell Gallery, San Francisco and "intervals: (themes and variations on) relational space" for Artists' Television Access, San Francisco. She is the Founder and Managing Editor of http://www.non-art.com a webzine about art, nothing and everything in between. She is a language enthusiast, a fair judge of character and possesses a rather cryptic sense of humor. [email protected]
Writers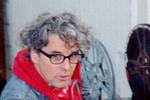 Born in Oakland, California, underground filmmaker Craig Baldwin is well known both as a filmmaker and a curator. His films have screened all over the world, including The Roxie (San Francisco), Museum of Modern Art (New York), Rotterdam, Oberhausen, and the New York Film Festival. He received his Master of Arts from San Francisco State University under the tutelage of Bruce Conner.
During his tenure at SFSU, he became increasingly drawn to collage film form. His interest in the recontextualization of appropriated imagery led him to the theories of the Situationist International, and to various practices of mail art, 'zines, altered billboards, and other creative initiatives beyond the fringe of the traditional fine-arts curriculum. After several early photo-essay, installation, video, and super-8 projects, he has focused on the production of 16mm film, often composed of found footage.
He is currently working on Mock-Up on Mu, a sci-fi espionage compilation narrative that traces the rise and convergence of New Age religous cults, the military/aerospace industrial complex, and modern-day myths from Disney to certain sci-fi overlords.
rk howie is on ATA's Board of Directors. He received his MFA from the San Francisco Art Institute and has exhibited internationally for over twenty years. For the last fifteen years Kent has worked quietly on a snapshot-photgraphy project about introjection, the uncanny and ideas around "signature style." He has most recently exhibited in the Jochen Gerz Anthology of Art (http://www.anthology-of-art.net). Kent is intrigued with exploring the conceptual parametres of ATA's curatorial policy of "First Come First Served," and how that democratic concept actually plays out within the broader San Francisco artistic community (and consequently how ATA is percieved because of it.) Kent has been very interested in working with all kinds of political groups and collectives and has facilitated over 100 exhibitions, screenings and performances. Kent has spent the last three years exploring televisions' ubiquitiy within our culture and the media's vampiric introjection through ATA's weekly television show (ATV). Kent draws, writes and likes movies like "Dawn of the Dead" and "Satantango." He works for Project Open Hand's H.I.V department. Kent currently has five baby birds and the world's oldest living canary "Butterball Jones" living with him right now and he thinks it's funny. Kent likes words like snowflake, rat's ass, lovening, fuck dumb shit, fatass, Chompsky, Finkelstein, pumpkin, zombie, pretentia and oyster. [email protected]
Brian Traylor