Friday, January 29, 2016, 7:30 pm, $7-$10
Claire Staples, an artist and musician in Oakland, California, will be showing her video "Water is Whet", an autobiographical exploration of the universal solvent.
Multi-instrumentalist and composer Leila Abdul-Rauf enters a world all of her own weaving brass, piano and various other textures into filmic soundscapes that echo the sounds of memories faded through time. Diverging from the sounds of her work in much heavier projects (Vastum, Hammers of Misfortune, Cardinal Wyrm, Ionophore), Leila creates an overall atmosphere of introspection, accessing what is often unconscious and obscured by the human condition: songs are not so much composed as captured from dreams.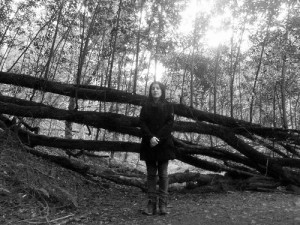 Evoking haunting and desolate places, a private world is exposed, where time and space are distilled down to what remain of distant memories and hidden emotions, melded into a symphony of ethereal melancholy. Selections will be performed at ATA from both of her solo albums, Insomnia and Cold and Cloud, embedded within improvisational pieces. Nathan Verrill (Cardinal Wyrm) will be accompanying Leila's set on synths and live sound captures, as well as projecting live visuals.
Princess VuVu and the Undead present "Gott Mit Uns", a dance with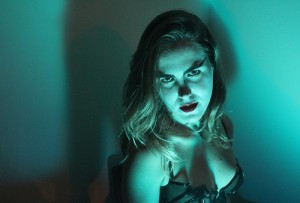 ghosts on neurological highways. Performing a musical score with Nathan Verill and Pranjal Tiwari, Princess will take us on a kaleidoscopic adventure through the woefully macabre and erotic tunnels of her mind. Captured in fragments dancing on screen, the moving image unfolds to the song of a siren summoning ghosts of filial tides