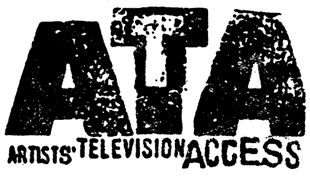 Artists' Television Access
Weekly Newsletter
Coming Up This Month
Thursday, January 25, 2018, 7:30 pm, $5 members, $10 general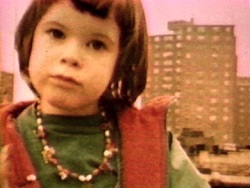 Sf Cinematheque presents:
New Beginnings is a recurring curatorial endeavor oriented to the presentation of historic works of international artist-made cinema in the contemporary context. This seasonal series intends to open space for new cinematic encounters, revive interest in forgotten (or not forgotten) classics, to problematize canons through the unearthing of unsung cinematic oddities, to provide fresh insights to well-known works, and to offer opportunities for guest curatorial input and experiment. Watch this space for development and send hot tips and suggestions to [email protected].
New Beginnings this time around features a selection of Sadie Benning's proto-riot girl PXLvision cine-confessions, Peggy Ahwesh's documentary-styled verité melodrama Martina's Playhouse (1989) and Nina Fonoroff's The Accursed Mazurka (1994), an epic collage consideration of spiraling mental illness, recovery and identity. Created in the context of early 1990s feminism, these collected works explore contrasts between cinematic subjectivity and objectivity as well as strategies of for the representation self and other while blurring lines between documentary, performance and personal confession.
Living Inside (1989) by Sadie Benning; PXLVision screened as digital video, b&w, sound, 5 minutes, exhibition file from Video Data Bank
When she was 16, Benning stopped going to high school for three weeks and stayed inside with her camera, her TV set, and a pile of dirty laundry. This tape mirrors her psyche during this time. With the image breaking up between edits, the rough quality of this early tape captures Benning's sense of isolation and sadness, her retreat from the world. As such, Living Inside is the confession of a chronic outsider. (Video Data Bank)
Me and Rubyfruit (1990) by Sadie Benning; PXLVision screened as digital video, b&w, sound, 6 minutes, exhibition file from Video Data Bank
Based on a novel by Rita Mae Brown, Me and Rubyfruit chronicles the enchantment of teenage lesbian love against a backdrop of pornographic images and phone sex ads. Benning portrays the innocence of female romance and the taboo prospect of female marriage. (Video Data Bank)
Jollies (1990) by Sadie Benning; PXLVision screened as digital video, b&w, sound, 11 minutes, exhibition file from Video Data Bank
Benning gives a chronology of her crushes and kisses, tracing the development of her nascent sexuality. Addressing the camera with an air of seduction and romance, giving the viewer a sense of her anxiety and special delight as she came to realize her lesbian identity.
Martina's Playhouse (1989) by Peggy Ahwesh; Super-8mm screened as digital video; color, sound, 20 minutes, exhibition file from Video Data Bank
"A child refuses to participate in society and the authorities are at a loss. Martina's Playhouse, a response to Pee Wee's Playhouse, focuses on the girl child, grappling with the fluidity of gender roles as she role-plays with her toys." (Peggy Ahwesh)
The Accursed Mazurka (1994) by Nina Fonoroff; 16mm, color, sound, 40 minutes, print from Canyon Cinema
Obsessive journal entries, clinical reports, varied sources of music, and a series of watercolors depicting a pierced and bleeding brain are among the many elements that make up a narrative around the occasion of mental breakdown. Instruments of electrical transmission are metaphors for the diseased brain, as reconstructed by a woman who has lost her reason, her body and her foothold in personal identity. The unseen protagonist at first attributes her illness to repeated hearings of a Chopin mazurka on the radio. Radio static, a telephone switchboard gone awry, a woman imagistically redoubled playing the accordion become points of departure for a rant situated in the remembrance of a mental state so extreme as to make impossible any attempt at representation. Like an overwound mechanism, her account is eclipsed by images and sound that derail the story's trajectory. The reports of a series of practitioners on the patient's symptoms and "progress" reveal the ineffectuality of conventional mental health treatment while the patient offers hyperbolic excesses in describing her experience. On the road to recovery, she searches for possible causes for the lapse of sanity… (Nina Fonoroff)
Admission: $10 General Admission
Admission is $5 for Cinematheque members
Advance tickets available here: https://www.brownpapertickets.com/event/3235297
Friday, January 26, 2018, 7:00 pm
Capitalism has been the engine of unprecedented economic growth and social transformation. With the fall of the communist states and the triumph of "neo- liberalism," capitalism is by far the world's dominant ideology. But how much do we understand about how it originated, and what makes it work?
Capitalism: A Six-Part Series (2015) was directed by Ilan Ziv and released through Icarus Films, blending interviews with some of the world's great historians, economists, anthropologists, and social critics (view the complete list of participants), with on-the-ground footage shot in twenty-two countries, it questions the myth of the unfettered free market, explores the nature of debt and commodities, and retraces some of the great economic debates of the last 200 years.
Episode 1: Adam Smith, The Birth of the Free Market
Capitalism is much more complex than the vision Adam Smith laid out in The Wealth of Nations. Indeed, it predates Smith by centuries and took root in the practices of colonialism and the slave trade.
Episode 2: The Wealth of Nations: A New Gospel?
Adam Smith was both economist and moral philosopher. But his work on morality is largely forgotten, leading to tragic distortions that have shaped our global economic system.
Episode 3: Ricardo and Malthus: Did You Say Freedom?
The roots of today's global trade agreements lie in the work of stockbroker David Ricardo and demographer Thomas Malthus. Together, they would restructure society in the image of the market.
Episode 4: What If Marx Was Right?
Have we gotten Marx wrong by focusing on the Communist Manifesto instead of on his critique of how capitalism works – a critique that is relevant and as penetrating as ever?
Saturday, January 27, 2018, 8:00 pm, $7-$10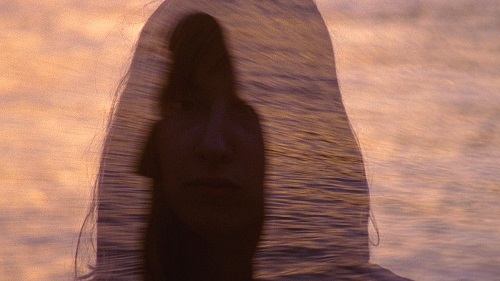 A follow-up to the SILENT LIGHTS screening from 2016, this program features a new selection of films projected silent for the first time,
 presenting an unusual opportunity to experience these works in a different light.
San Francisco-based filmmaker Paul Clipson often collaborates with sound artists and musicians on films, live performances, and installations. His films aim to bring to light subconscious visual preoccupations that reveal themselves while working in a stream of consciousness manner, combining densely layered, in-camera edited studies of figurative and abstract environments, in a process that encourages unplanned-for results, responding to and conversing with the temporal qualities of musical composition and live performance. His work has screened around the world in festivals and at sound & film events such as the International Film Festival Rotterdam, The New York Film Festival and the Cinémathèque Française. 
http://www.withinmirrors.org/
Film program (all screened on original Super 8mm reversal or 16mm film prints.):
COMPOUND EYES (2011) Super 8mm, color/B&W, 7 minutes
A series of short film studies, commissioned by the San Francisco Exploratorium, studying aspects of insect , animal life, viewed within a succession of environments in unexpected ways. Filmed in the Golden Gate Park Botanical Gardens, Academy of Arts & Sciences and San Francisco.
ECHO PARK (2007) Super 8mm, 7 min., color/B&W
Automatic-writing on film, using double exposures, macro imagery, dissolves, and in-camera editing to create a dream collage of Los Angeles, from the perspective of a plane and an arachnid dancing between water and sun.
SUN PLACE (2007) Super 8mm, color, 7 minutes
Propulsive in-camera editing sends this nature collage deep into the embraces of dandelions.
CHORUS 16mm (*shot on Super 8mm), color, 7 minutes
Three cities by night become one in this 
nocturnal journey through images and sounds in which space, color and light pass through the eye of the camera to create thoughts visualized before their conception. Filmed in San Francisco, New York and Rotterdam.
CARIDEA AND ICHTYHES
 (2011) Super 8mm, color/B&W, 6 min. Water, fish and crustaceans overlay a city at night
.
OTHER STATES (2013) Super 8mm, color, 6 minutes
An attempt through improvised in-camera multiple exposure, to capture a heightened, altered state, whether it be anxiety attack, hallucination or vision of madness. Shot in New York and San Francisco.
LOVE AFTER LOVE
(2014) 16mm, color/B&W, 7.5 minutes
An impressionistic zoom-collage of a woman's walk along the Thames at dusk. 
LIQUID CASKET / WILDERNESS OF MIRRORS
(2014) 16mm, color/B&W, 9.5 minutes 
A restless, traveling consciousness flies across lands vast and small, taking note of possible futures that hint at humankind's folly of expansion and alienation. 
Filmed in London, Leeds, Glasgow and Scotland
TRAJECTIONS (2014) 16mm, color, 13.5 minutes
Tracking shots of streets, alleys, walls, fences, and city landscapes are superimposed on top of each other moving in opposite directions- a moving collage of spaces passing themselves by.
OVER WATER
(2006) Super 8mm, 6 min., color
The light and water of wintertime, viewed at 35,000 feet, over the U.S., somewhere between the East and West coasts.
FEELER (2016) 16mm, color,/B&W, 7 minutes
An imagining of dreams within dreams, conceived within an evolving series of environments, exploring the world: seeing, hearing and experiencing light, space, movement and sound in emotional juxtapositions, felt first, with an impact of presence, of gesture, of echo and explosion. Being experiential, multi-layered, fragmenting and fusing together, a place where there's no screen, no theatre, no darkness, only moments. Filmed in New York, Los Angeles, Hong Kong, Brisbane, Krakow, Sidney, Napa, Oakland and San Francisco.
Total Running Time: 83 minutes
Program screened by the filmmaker.
About Artists' Television Access
Artists' Television Access is a nonprofit 501(c)(3) artist-run screening venue and gallery located in the heart of San Francisco's Mission District. ATA is supported in part by Grants for the Arts/San Francisco Hotel Tax Fund, The Christensen Fund, individuals members, donors and volunteers.

CELEBRATING 25 YEARS OF EXPERIMENTAL MEDIA: Join ATA as a member and receive exciting gifts, including the 2008 DVD compilation, T-shirts, and free admission to screenings and more! Artists on the 2008 DVD compilation include: Yin-Ju Chen, Mike Rollo, Marthaxiv, Sam Manera, Wago Kreider, Federico Campanale, Paul Clipson and Carl Diehl. http://www.atasite.org/membership/
How to Reach Us:
Artists' Television Access
992 Valencia Street (at 21st)
San Francisco, CA 94110
(415) 824-3890
[email protected]
Gallery is open before and after screenings for viewing.
Screenings start at 8pm unless otherwise noted.
Directions: Take Bart to 24th Street Mission. Walk 1 block east to Valencia and 3 blocks north. ATA is located between 21st and 20th Streets.